Phoenix, Scottsdale and Heard Museum Van Tour Highlights
Here are some of the interesting sights that you will see on the Phoenix and Scottsdale Van Tour with the Heard Museum: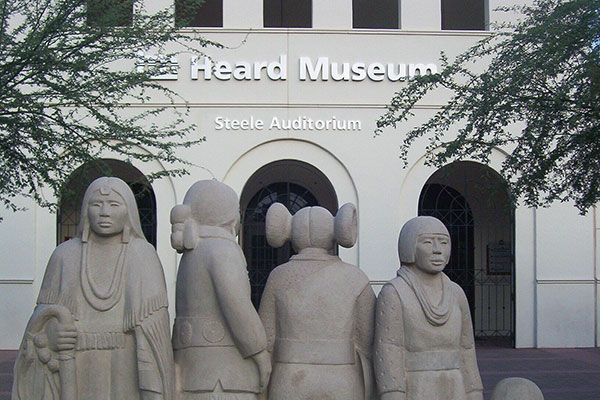 Heard Museum
The Heard Museum has one of the finest collections of Native American culture. At the museum, you will be able to see the world's largest collection of Kachina dolls, exquisite Navajo rugs, pre-Columbian pottery baskets, and a beautiful array of turquoise-laden jewelry from the Navajo, Hopi, and Zuni tribes. Plus, you will have an opportunity to purchase Native American art and crafts from the gift shop.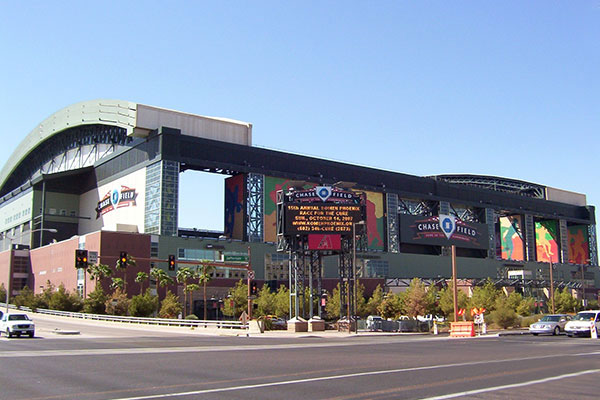 Chase Field
A beautiful baseball stadium built in the middle of downtown Phoenix and home to the Arizona Diamondbacks, 2001 World Series Champions.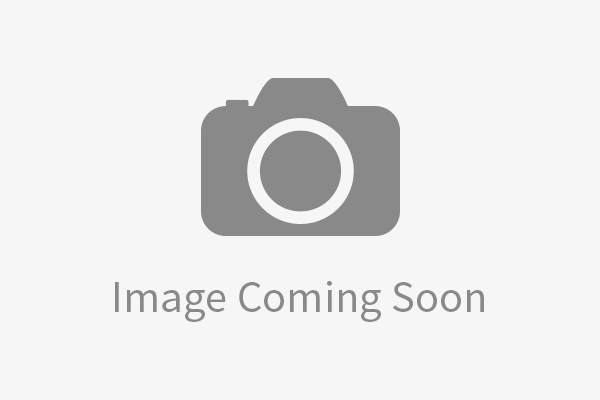 Talking Stick Resort Arena
Located in downtown Phoenix and home to the Phoenix Suns basketball team. This facility also hosts many concerts and shows.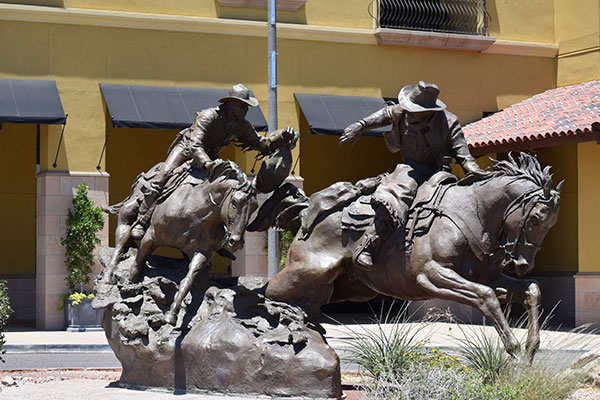 Old Town Scottsdale
A shoppers dream come true. Art lovers will spend hours going through all of the different and unique galleries including Native American and Southwestern art. Dining in Old Town Scottsdale features a wide variety of tastes sure to tantalize your taste buds. Old Town Scottsdale also has a very active nightlife with some clubs that featuring live entertainment.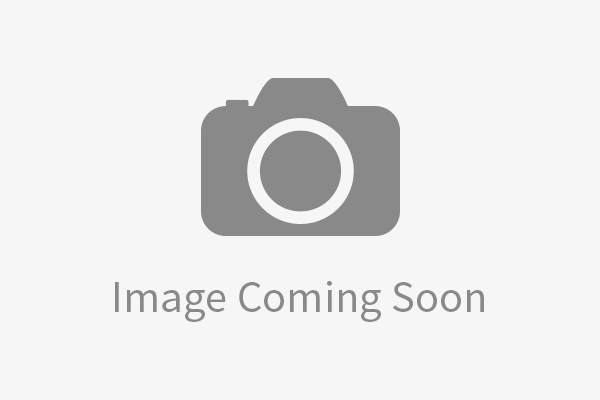 Arizona Biltmore & Paradise Valley
These two areas are some of the richest zip codes in the State of Arizona. As part of the tour, we'll drive you past the homes where many athletes and celebrities live. These homes take on a Southwestern design wrapped in luxury.
Call today to book a Phoenix and Scottsdale Van Tour with the Heard Museum tour. You can reach Across Arizona Tours at
(602) 233-1813
or toll free at
(888) 533-1813
. You can also
email us
for information about this tour.
Tour Schedule & Pricing
Call
(888) 533-1813
to speak with one of our Arizona tour experts, or book online and
save 10% today
! You can also call and mention our website to receive the same 10% Internet discount.
Departs Sun, Wed, Fri
Departs: Sun:
11:30 am - 12:30 pm
Wed & Fri:
8:30 am - 9:30 am
Returns: Sun:
4:00 pm - 5:00 pm
Wed & Fri:
1:00 pm - 2:00 pm
Adult:

$128.00

$115.00

Child (age 0-9):

$64.00

$57.50
A gratuity for your guide will be graciously accepted. Admissions to this tour's attractions are included in the price.