Sedona, Montezuma Castle, and Jerome Tour Highlights
When you take the Sedona, Montezuma Castle National Monument, and Jerome tour, we want to make sure that you make lasting memories. As part of your Across Arizona tour, we will stop at the following places: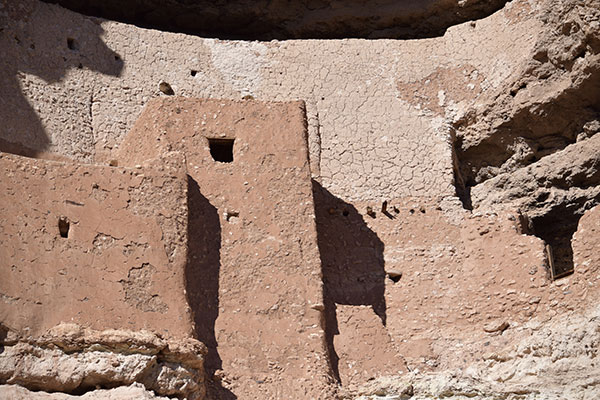 Montezuma Castle National Monument
Montezuma Castle National Monument is one of the oldest national monuments in the United States. See stunning cliff dwellings dating back to 700AD. These cliff dwellings were developed by the Pre-Columbian Sinagua people. Seeing the Montezuma Castle National Monument first hand will give you an understanding of how the desert dwellers of the past lived.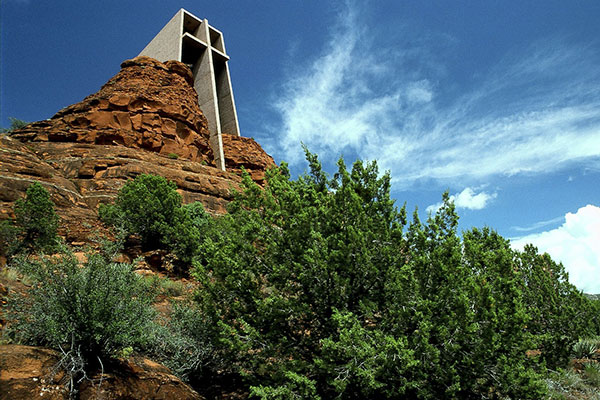 Chapel of the Holy Cross
This iconic Catholic Chapel is built on the high mesas of Sedona. It sits 2000 feet above the town of Sedona. This is an excellent place to soak in the views and take pictures during trip to Sedona. The Chapel of the Holy Cross was voted one of the Seven Man Made Wonders of Arizona in 2007. This is a must stop for any visitor to Sedona.
Uptown Sedona Shopping
Sedona is a great place for those who appreciate art. With over 50 galleries, you will be exposed to many different types of Southwestern art. Many jewelry designers make Sedona their home with beautiful galleries where you select that perfect accent piece. Plus, there are a wide variety of restaurants that feature all types of dining at many different price ranges. Sedona is famous for its New Age metaphysical shops. Those looking for crystals have taken the right trip. Uptown Sedona is an excellent place to get that perfect memento of your trip to the Red Rocks Country.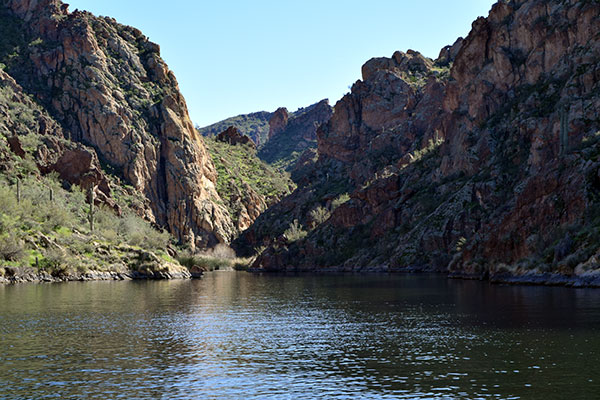 Oak Creek Canyon
This beautiful canyon runs between Sedona and Flagstaff. Route 89A runs through the bottom of Oak Creek Canyon giving visitors a spectacular look up the high cliffs of this beautiful, wooded canyon. Keep your eyes open to see all of the wildlife that live throughout the canyon.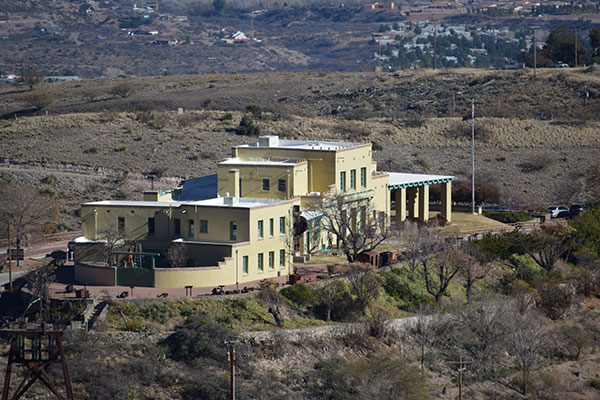 Jerome, Arizona
Go back in time to a place where copper was king and mining towns dotted the Arizona landscape. Jerome, once a ghost town after the collapse of copper mining, has been rejuvenated with quaint bed and breakfasts, art galleries, and museums about the copper industry in Jerome. The vistas from Jerome are breathtaking. Be sure to have your camera handy to get a picture of the Red Rocks Country.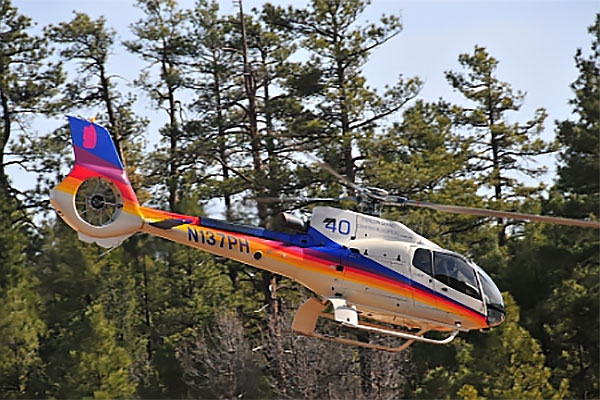 Sedona Helicopter Tour Upgrade
Enhance your Sedona experience by adding a Helicopter Flight over amazing views that you can only see by air. We can upgrade your tour so you can enjoy Sedona from above, too! Mention this when you call or put a note in the "Questions or Comments" section at the bottom of your online order and we will contact you with all the exciting details.
Tour Schedule & Pricing
Call
(888) 533-1813
to speak with one of our Arizona tour experts, or book online and
save 10% today
! You can also call and mention our website to receive the same 10% Internet discount.
Departs Monday, Wednesday and Saturday
Departs: 6:30 am - 7:30 am
Returns: 5:00 pm - 6:00 pm
Adult:

$165.00

$148.00

Child (age 3-9):

$82.50

$74.00
Pricing does not include lunch. Pricing does not include lunch and dinner. A gratuity for your guide will be graciously accepted. We will stop for lunch at a place where you can purchase your food. Admissions to this tour's attractions are included in the price. Unfortunately, we are unable to take children under 3 years of age.