Sedona Red Rocks and Wine Country Corporate Tour Highlights
The Sedona Red Rocks and Wine Country Tour takes you into some of the most amazing scenery and cultural areas of the Southwest. Some of the highlights of this tour can include: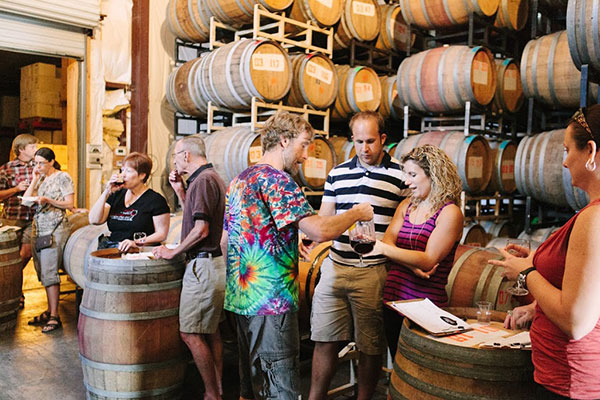 Photo courtesy of Page Springs Cellars.
Page Springs Cellars
A family-owned winery overlooking beautiful Oak Creek Canyon. Their experienced staff can suggest 5 tasting flights to delight your palate. You can take a walk for some incredible pictures.
Visit their website for more information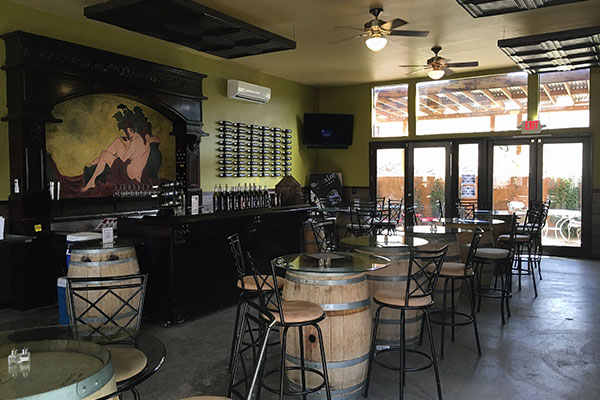 Photo courtesy of Javelina Leap Winery.
Javelina Leap Vineyard & Winery
A 10-acre estate vineyard with a fully equipped winery and tasting room. Here excellent handcrafted wines are made, one ton at a time, with extreme care and attention to the smallest of details. Enjoy 4 tasting flights here. Feel free to take a walk among the grapevines!
Visit their website for more information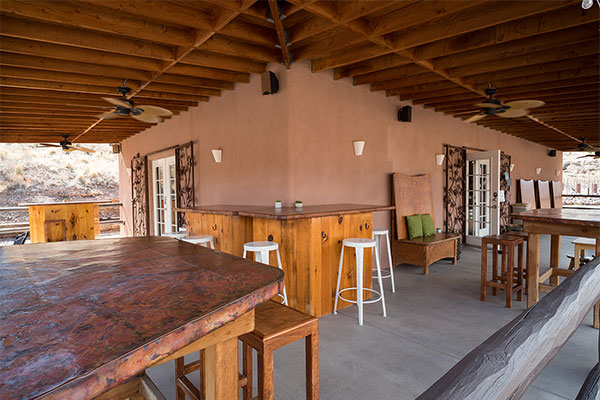 Photo courtesy of Oak Creek Vineyards and Winery.
Oak Creek Vineyards & Winery
Serving fantastic area wines since 2002. Taste a wonderful selection of wines while relaxing in the newly renovated tasting room. Experience 4 tasting flights.
Visit their website for more information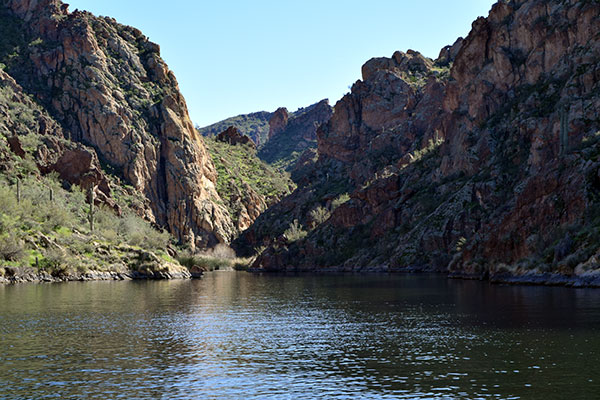 Oak Creek Canyon
A drive through Oak Creek Canyon's winding road is a real treat. Beautiful forests teaming with wildlife and cliffs that rise to 1000 feet make a dramatic visual appearance.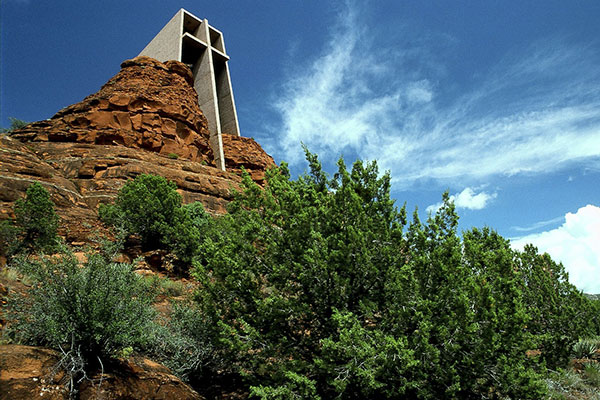 The Chapel of the Holy Cross
The Chapel of the Holy Cross was built on a cliff that overlooks Sedona and the Red Rock Country. The views from The Chapel of the Holy Cross are breathtaking. Be sure to bring a camera.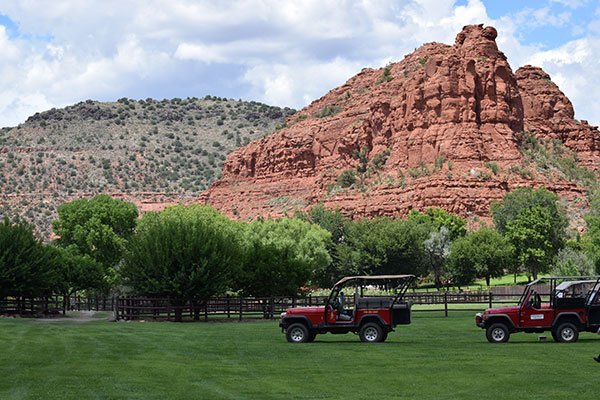 Sedona Jeep Tours
One of the famous attractions offered in Sedona are the Jeep tours that take visitors deep into the Red Rock Country. This is a great way to explore the canyons and buttes of the Red Rock Country. Your Across Arizona Tour representative can help make all of the arrangements for you.
Uptown Sedona Shopping
Sedona offers some of the most unique shopping in all of Arizona. Many artists make Sedona their home and have galleries displaying their creations. Paintings, pottery, and jewelry are just some of the creations that you will find. Plus, there are many delicious dining choices that can be made. Sedona is a great place to find that memento of your trip to Red Rock Country.
There are many choices that can be made to create your Sedona and Wine Country Corporate tour. Call
(602) 233-1813
or toll free at
(888) 533-1813
today and one of our knowledgeable tour planners will help you with all of the details of your corporate trip. You can also
email us
with any questions about the tour.
Contact Us for Corporate Tour Scheduling & Pricing
Across Arizona Tours will work with you to perfect the details of your next corporate tour. Corporate tours can be completely customized to make your outing a memorable one.

Pricing does not include meals. Admissions to this tour's attractions are included in the price. Children 3-9 years of age are half price. Unfortunately, we are unable to take children under 3 years of age.

Across Arizona Tours, LLC is not responsible for viewing conditions at the sites visited and reserves the right to alter tour itineraries due to road or weather conditions. We reserve the right to require a minimum number of passengers and may cancel or use an alternate vehicle if minimum is not met.